Become a Certified
Presentations
Expert
Learn to design and create effective "consulting-style" presentations with our comprehensive learning path for professionals


3 Courses

}

15 hours of content



Rated 4.8/5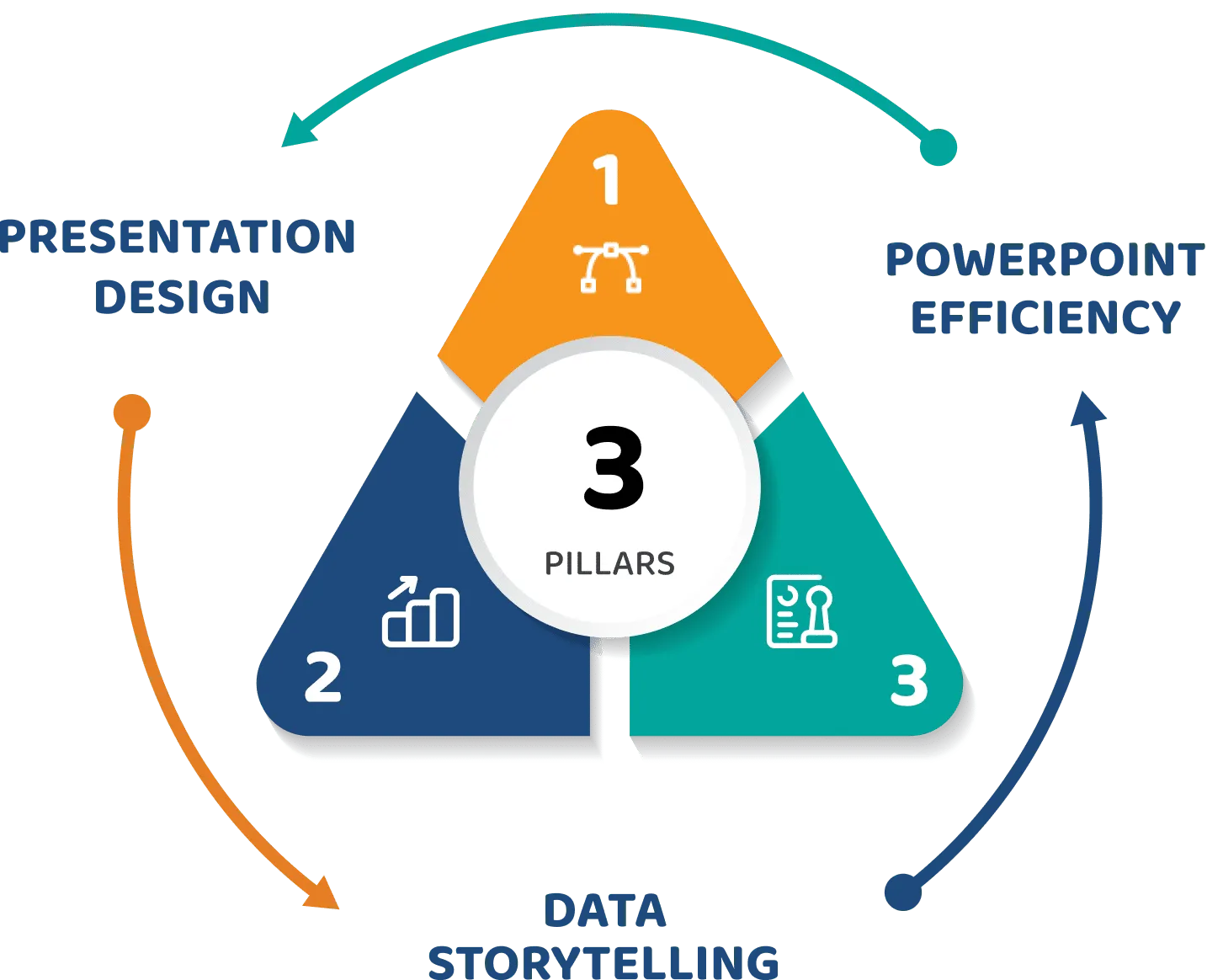 Learning to build compelling business presentations

is a critical skill in fast-paced business environments

such as consulting, finance, and strategy. 
This certification is ideal for:
What courses are included
4-5 total hours  | 1000+ students enrolled
Speed and EfficiencyKeyboard ShortcutsPowerPoint Hacks
Speed up time-consuming activities using PowerPoint's best shortcuts and commands
Build, edit, and finalize consulting-style slides like an experienced top-tier consultant
Utilize PowerPoint's advanced tools and lesser-known features to build high-quality presentations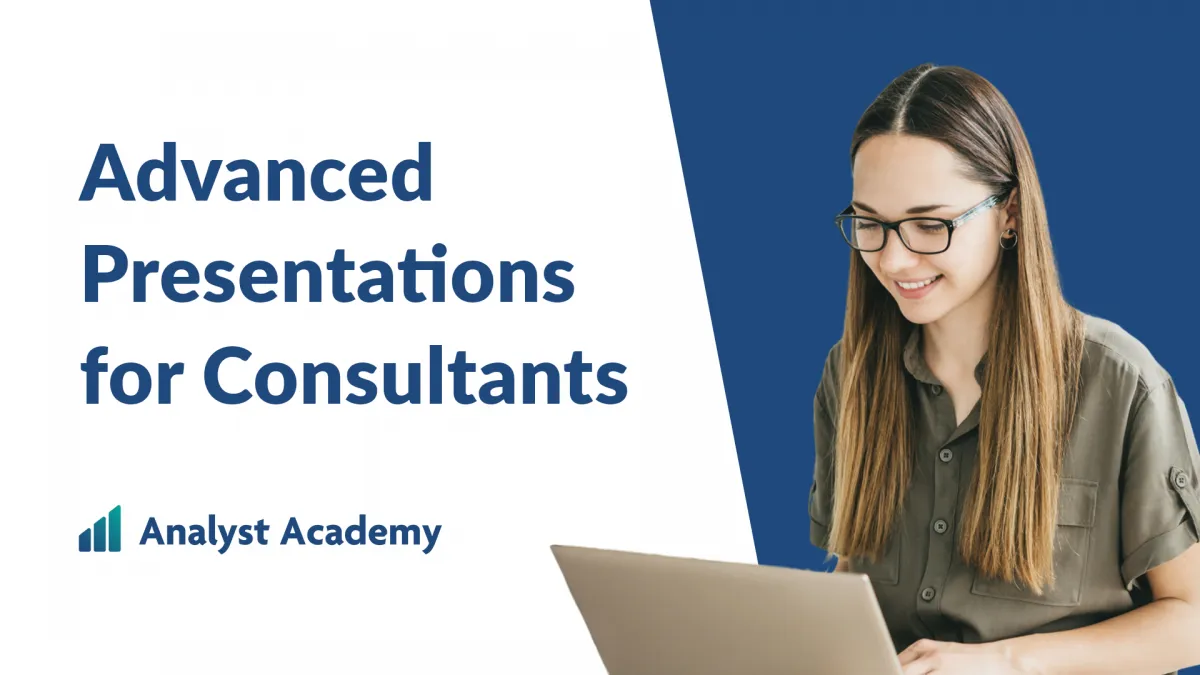 4-5 total hours  | 1,000+ students enrolled
CommunicationSlide DesignStoryboarding
Structure slides that communicate information to the audience in a way that is clear and engaging
Design individual slides that deliver a clear message while displaying and emphasizing key insights
Write a storyboard that improves project efficiency and ensures presentation structure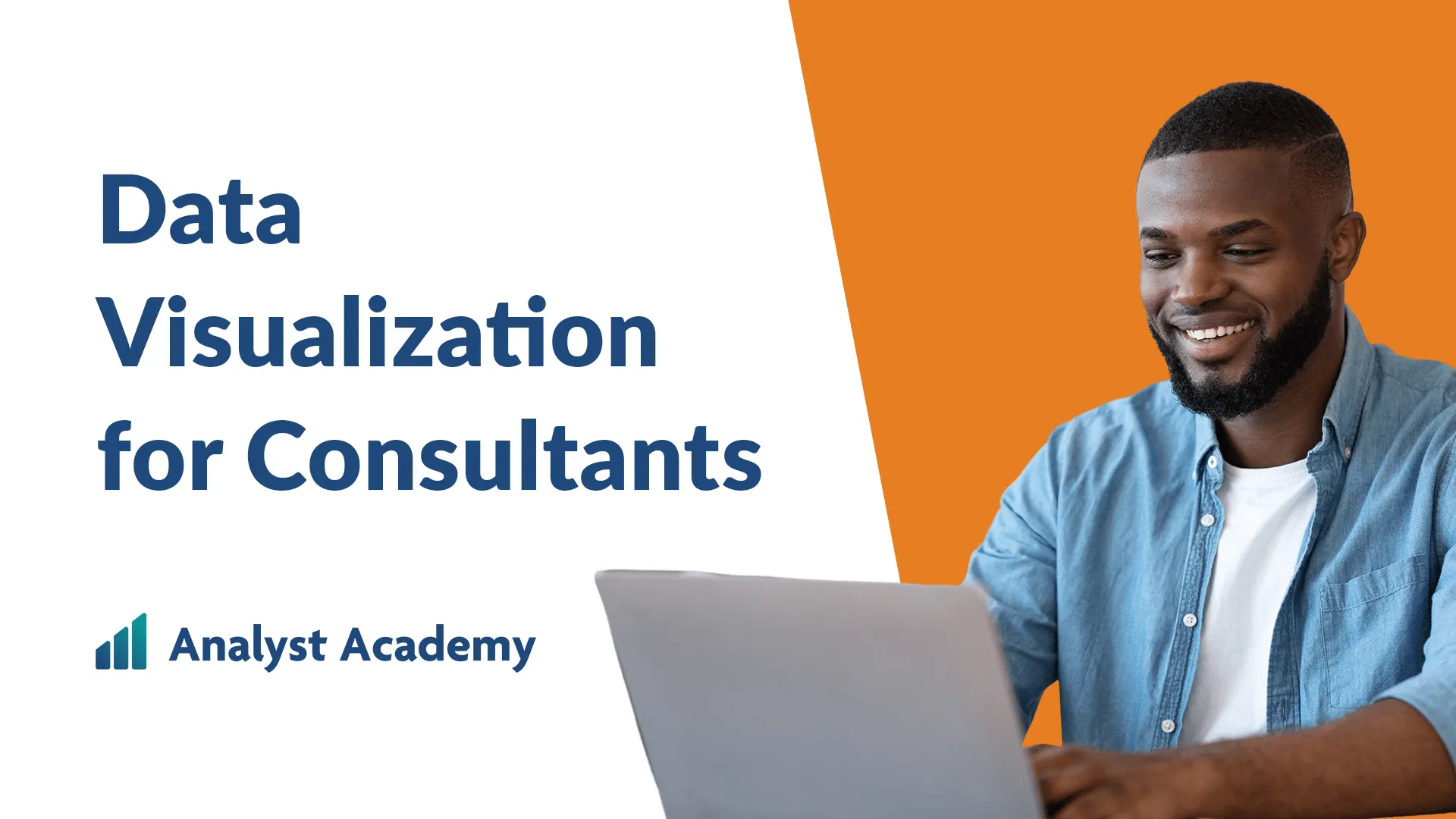 5-6 total hours | New Course!
Chart SelectionData StorytellingDesign Best Practices
Understand how to tell stories with your data by choosing the right chart to fit your message
Learn the science behind visual communication to enhance the quality of your visualizations
Explore a range of advanced chart types and understand how to use each in your presentations
🎉 Get Certified by
Analyst Academy
Start my journey
Learn to create high-quality business presentations and you'll set yourself apart as an exceptional communicator.

Become a Certified Presentations Professional

"Insightful and definitely beneficial. It could be a game changer if the principles are adopted at an organizational level, and the same training is delivered for new comers."
Ahmad
Managing Partner, Consulting

"Analyst Academy's courses were a very effective (and budget-friendly) way for our analysts to build foundational corporate strategy skills. We saw noticeable improvement in our team's executive presentations and messaging right away."
Alex
Director, Strategy & Sustainability

"I have been a consultant for more than 20 years starting at Accenture and working on worldwide projects for Fortune 500. The info provided by Analyst Academy is on point and beautifully curated. Thank you!"
Victor
Consultant, Consulting

"Overall I think that it has been incredibly beneficial for my deck writing skills. The videos are very practical/easy to follow and contribute to almost instant performance enhancement."

"Best presentation consulting training of my life. I have worked at Booz Allen Hamilton and a few other gigs, and this is the best one yet."
Rashaad
Strategy Consulting Senior, Consulting

"Great information. Well presented, thorough and organized. I've already applied the knowledge to my work and have stepped my game up!"
Upon successful completion of the Certified Presentations Professional (CPP) program you will receive a digital completion certificate that can be shared on LinkedIn.
Your certification will also be noted in our records where potential employers can verify your successful completion of the program.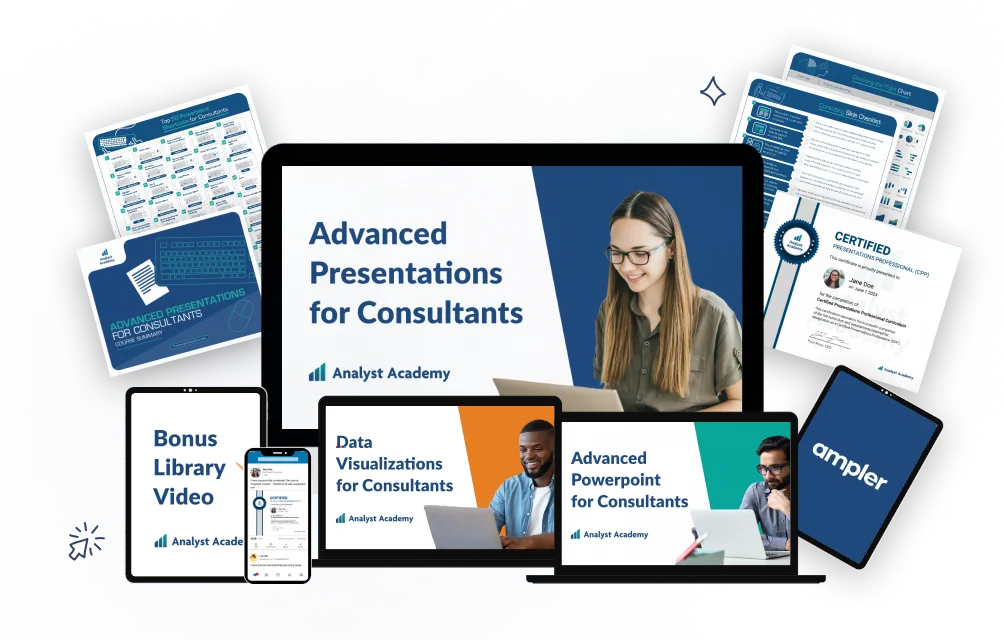 Everything you need to be a pro
R

Access to all materials for 3 years

R

Official Presentations Certification

Complete all 3 courses and become a Certified Presentations Professional (CPP)

R

30-day money back guarantee

30-day money back guarantee

Gain instant access to 4+ hours of bonus videos including consulting slide breakdowns

R

Instructor slide feedback

Receive one-time feedback from the course instructor on up to 5 slides

R

Ampler add-ins (full suite)

Receive a free 6-month subscription to Ampler's full suite of Office add-ins (PC only)

Receive a free 6-month subscription to Ampler Charts (PC only)

R

All future course updates

30-day money back guarantee
Can I purchase multiple courses for my group or team?
Yes. We sell courses to teams and organizations of all sizes. You can learn more about our team offerings here.
Can I get my company to pay for the certification?
Many of our customers have arranged for their employer to pay for the certification. We can help faciliate this by customizing the invoice you receive to include your company's name, a purchase order, or any other information required.
After your purchase, please reach out to us at [email protected]. Alternatively, we can send an invoice to your company's billing department directly.
Are your courses for beginners?
Our courses are designed with intermediate PowerPoint users in mind. We assume you already have some experience building presentations and are familiar with PowerPoint's basic functionality.
Are you courses just for consultants?
Our courses are specifically designed for those in PowerPoint heavy careers. This most often includes consulting careers, but can also apply to finance, marketing, sales, and operations roles.
What if I don't like the courses?
If for any reason you are unsatisfied with the course,s let us know and we'll provide you with a refund. We just ask that you notify us within 30 days of purchase, and that you refrain from watching more than 25% of the course content.
Should I take the courses if I am using PowerPoint for Mac?
The Advanced Presentations for Consultants and Data Visualization for Consultants courses will work equally well on either a Mac or PC.
The Advanced PowerPoint for Consultants course was made with PC users in mind and will be less valuable to Mac users. However, many Mac users have taken the course and been satisfied with the content.
How do I know my payment is secure?
We accept payment via PayPal or Stripe. All payments are processed securely using 128-bit SSL encryption. Furthermore, we encrypt all the data passing between our site and your device using an HTTPS connection.
To learn more about the steps we take to ensure your information is secure please view our Privacy Policy.
Can I pay in a different currency?
The default currency for our courses is USD. However, we can accomodate a wide range of currencies.
If you would like to pay in a different currency, please reach out to us at [email protected].
Have questions about our courses, free content, or anything else? We'd love to help.